Water Features & Waterfalls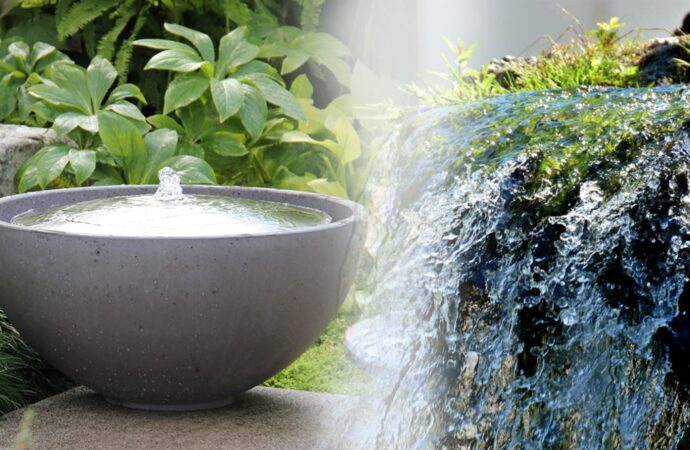 If there's something I love about outdoor areas is that there are many options when it comes to features and elements you can install.
The problem with this is that having so many options can be a pain sometimes and that's because it takes people more time to decide what they want or need.
For indoor areas, things are a bit easier since you already know what you need and also want, but, what about outdoor areas? The story is quite different.
As someone who has designed outdoor areas for a very long time, I suggest you think about the features you need first before jumping to the ones you want. Something you must know is that you can have anything you want, so don't restrain yourself.
Did you finish thinking and getting what you need? Let's go for the ones you won't know.
Water features and waterfalls are very popular nowadays and I can't blame people for that. To be honest, I also love them and that's because they create a completely different atmosphere. That being said, installing them isn't THAT easy and that's why some people are scare of them.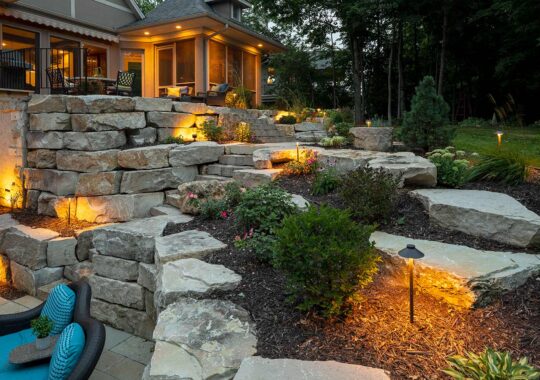 However, I suggest you go for them. All you have to do is to employ someone who can go to your property, assess your outdoor area and determine the size of the feature you can install, especially if what you want is a waterfall.
If you live in Fort Worth, make sure to compare several companies after you contact them in order to choose the best one out there.
Fort Worth Landscape Designs & Outdoor Living Areas is a top company that you should definitely keep in mind if you're looking for the best services but also affordable prices.
Our professionals are well trained and equipped to deliver the best results, so you won't have to worry about anything if you decide to entrust us with the task of designing and installing these features for you.
Call us and feel free to visit our offices anytime. We know how important is to make everything look perfect and of course, be actually perfect. Our professionals are well experienced, so you won't have to worry about them doing a good job.
Contact us now and let us help you with your outdoor areas and especially, water features and waterfalls.
If you live in the region of Fort Worth and looking for the best landscape services, you need to come to us. We offer the best and unmatched services. Once you contact us about the Fort Worth landscape designs & outdoor living spaces, we shall send you a competent team to help you in that regard. 
There are so many areas or regions where we offer these services with most of them being cities. However, if you need any of these services, you need to contact us. The list below comprises the areas where we offer these services.
Feel free to place your order and receive your free quotation now!