Outdoor Kitchen Design & Installation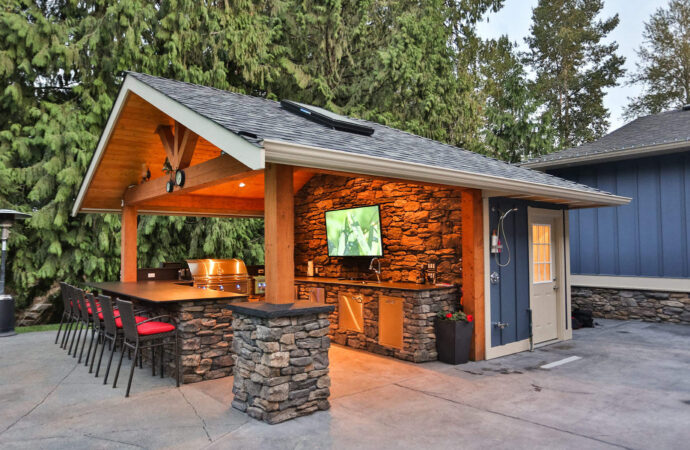 If there's something many people have asked me every time they are buying a new property or acquiring one, is that if the kitchen is that important. Well, it is, but some people don't enjoy the idea of cooking, so it's completely normal to not pay enough attention to it.
However, if I tell you that you could be a bit more excited about cooking if you get an outdoor kitchen, are you willing to search a bit more?
I doubt you will find a property with one already installed, but if you get a property or if you already have one, give this outdoor feature a try. I promise it will be worth it.
First, you will be able to spend a lot of time with your loved ones while you cook and prepare everything. You won't miss the fun like before during every meeting you have. Therefore, you can find yourself enjoying the entire day even if that means you will be cooking for everyone.
That being said, outdoor kitchens are amazing for many other reasons. For example, you won't have to stay indoors in that room that feels like an oven. Instead, you will be outdoors enjoying the fresh air and taking the sun. Of course, you can complement the kitchen with other features that will allow you to spend more time there if you, instead of hating the idea of cooking, love it.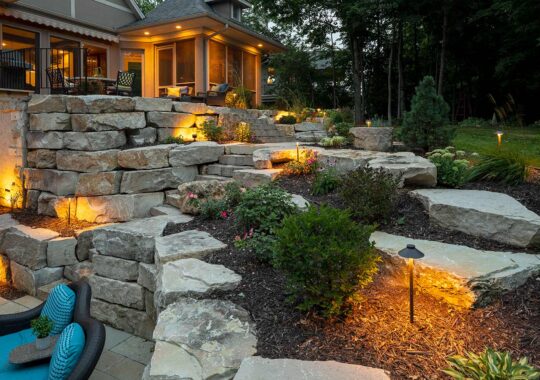 Now, if you want to install an outdoor kitchen, make sure to employ a professional that can help you with the entire design and installation process.
It is never easy to deal with outdoors and installing something like a kitchen will take a lot of work. Therefore, don't try to handle it yourself. I've met many people who decided to have one, bought all the materials and appliances, and when they decided to install everything themselves, they failed miserably.
Therefore, employ a top company in your city like Fort Worth Landscape Designs & Outdoor Living Areas. We have the best professionals who are well trained and experienced to deliver you the best outdoor kitchen.
Of course, we can also help you with any other feature you want to install or maybe with your entire outdoor area.
Just make sure to call us now or request a free quotation via email or using our website.
If you live in the region of Fort Worth and looking for the best landscape services, you need to come to us. We offer the best and unmatched services. Once you contact us about the Fort Worth landscape designs & outdoor living spaces, we shall send you a competent team to help you in that regard. 
There are so many areas or regions where we offer these services with most of them being cities. However, if you need any of these services, you need to contact us. The list below comprises the areas where we offer these services.
Feel free to place your order and receive your free quotation now!